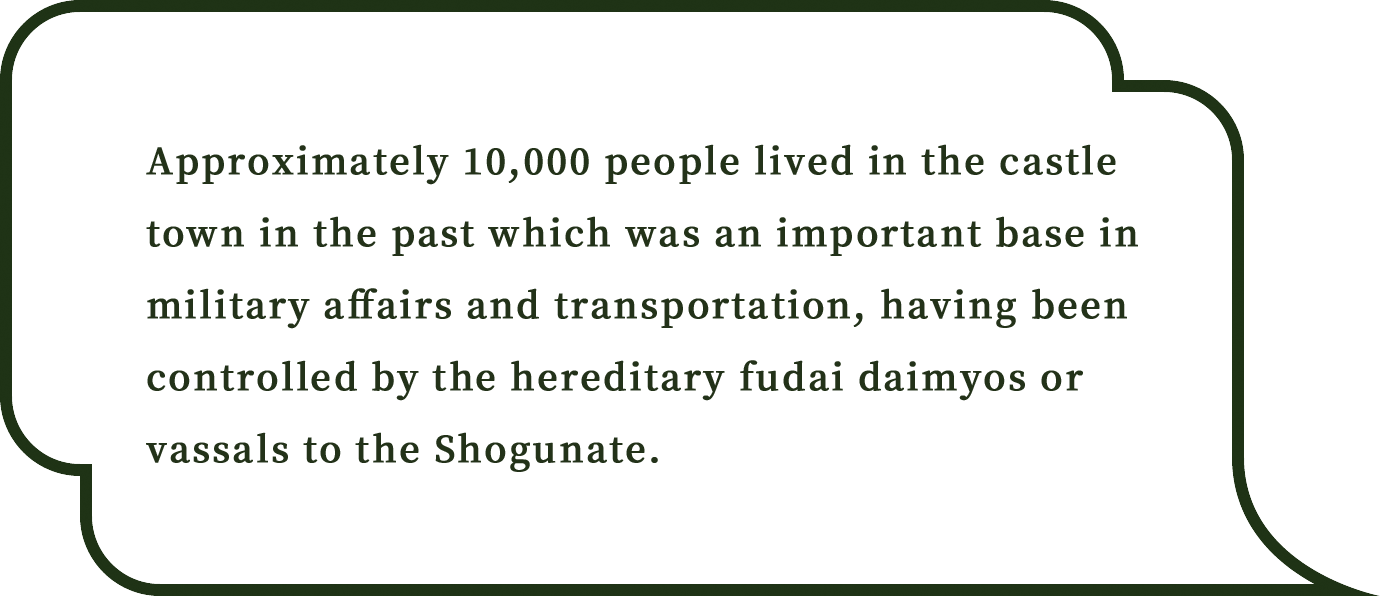 The castle where the Tokugawa shoguns stayed
When the Tokugawa Shogunate was established in the Edo era and Tosho-gu Shrine was built in Nikko to enshrine the 1st shogun Ieyasu, Nikko Shasan or Nikko-visit by the shogun family starts to be conducted. In the case of the 8th shogun Yoshimune, it was a large-scale procession with approximately 130,000 attendants and 220,000 workers, which indicated a strong power of the Shogunate. The Tobiyama Castle Site was employed as a lodging for the shoguns on that occasion.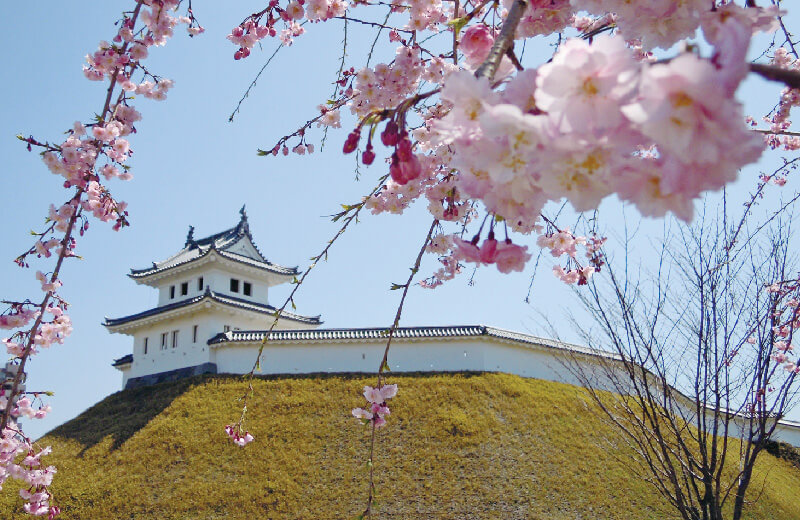 The remains of Utsunomiya-jo Castle
The remains of Utsunomiya-jo Castle
Utsunomiya-jo Castle Inside and Outside Ezu or a drawing
Suspended ceiling legend
The legend, set in Utsunomiya-jo Castle where this shogun stays, is "Utsunomiya suspended ceiling case." This story is about Masazumi HONDA who was the lord of Utsunomiya-jo Castle, wishing Suruga Dainagon Tadanaga, or a province major counselor, to become the 3rd shogun, and attempts to assassinate Iemitsu with a suspended ceiling, who stays at Utsunomiya-jo Castle for Nikko-visit, ending up with failure in the attempt. There is an original story behind it that in 1622 when the 2nd shogun Hidetada paid a visit to Nikko, he changed a plan suddenly on his way back, avoiding Utsunomiya-jo Castle and returning to Edo, and that afterwards Masazumi was deprived of Utsunomiya-jo Castle. The story became a theme of storytelling and kabuki later, and got dramatized to generate the suspended ceiling legend after all.
A town of Utsunomiya-jo Castle crowded with people
Approximately 10,000 people lived around Utsunomiya-jo Castle in those days where people of various types of industry gathered to form a castle town. Kikusui-matsuri Tsuke-matsuri festival of Futaarayama-jinja Shrine, was crowded with many people, while Yatai and Dashi or festival cars decorated with gorgeous carvings, were marched out.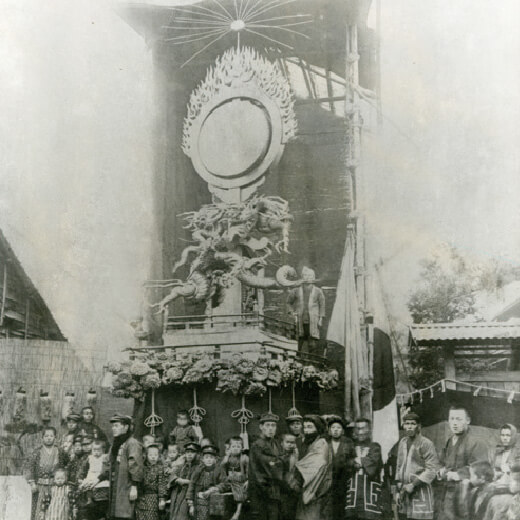 Araishi-machi Dashi (the Meiji 40s)
The Dashi restored in 2014 is displayed in the Machi-aruki town-walk hall of the Utsunomiya-jo castle ruins park.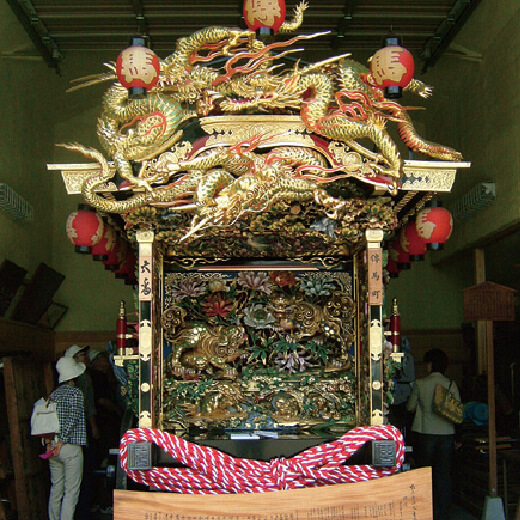 Denma-cho Yatai
On the roof, a dragon shows its figure that seems to jump out at any moment. It is a colorfully sculptured car with splendid sculptures entirely attached to it including "a lion with peony" and "a Chinese phoenix in a pine tree", etc. (Prefecture-Designated)
Citizen's oasis Utsunomiya-jo Castle
The castle ruins park where a yagura (turret) and a dorui (earthwork), etc. near the honmaru (donjon) are partially restored. Utsunomiya-jo Castle became a filled-in ground leaving a part of the castle during the high economic growth period, but it was reappeared with the current figure after re-development of the castle ruins park, and is now used as a citizen's oasis.