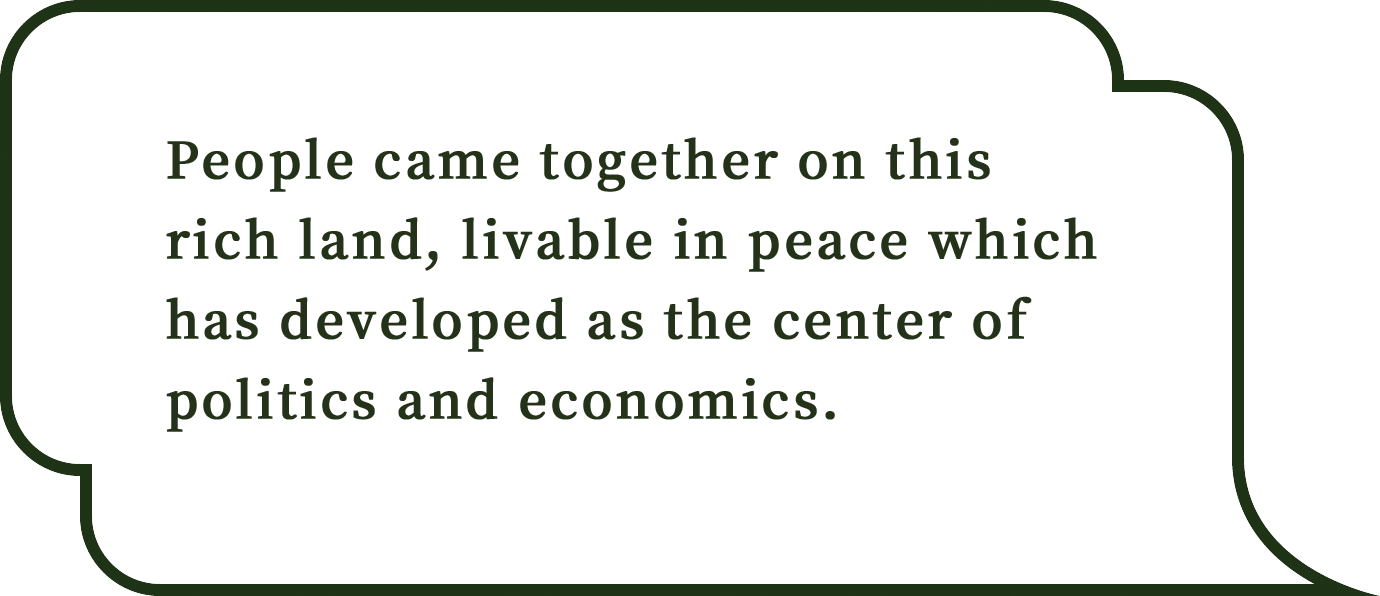 Utsunomiya blessed with a good living environment
Utsunomiya is a place blessed with diverse nature, located in the boundary of the north end of the Kanto plain and the mountainous districts linked with a mountain range of Nikko.In addition, the plateau that is sandwiched between many rivers flowing in the north to south direction, provides the ground to protect people from floods and major earthquakes and to let them live in peace.A settlement of village like the remains of Negoyadai was run on this stable land.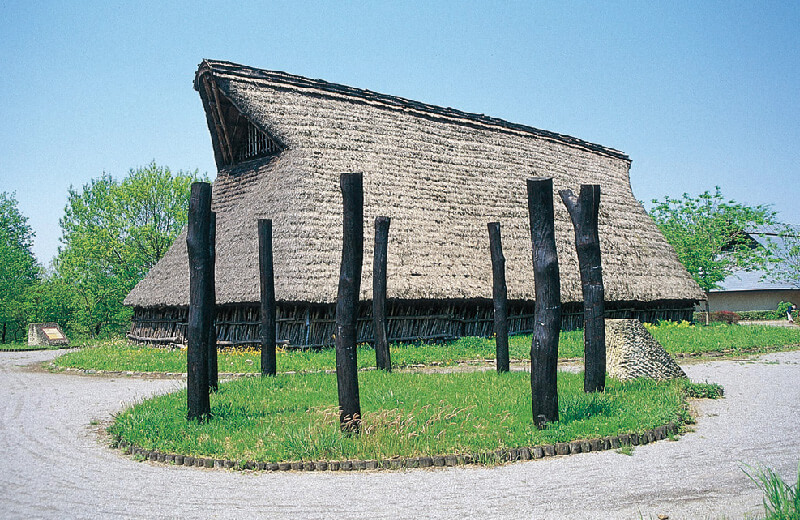 The remains of Negoyadai
A settlement village site in the early Jomon period.The remains of large-scale buildings stand around a graveyard. (National Historical Site).Earrings and necklaces of National Important Cultural Property were excavated from a burial pit.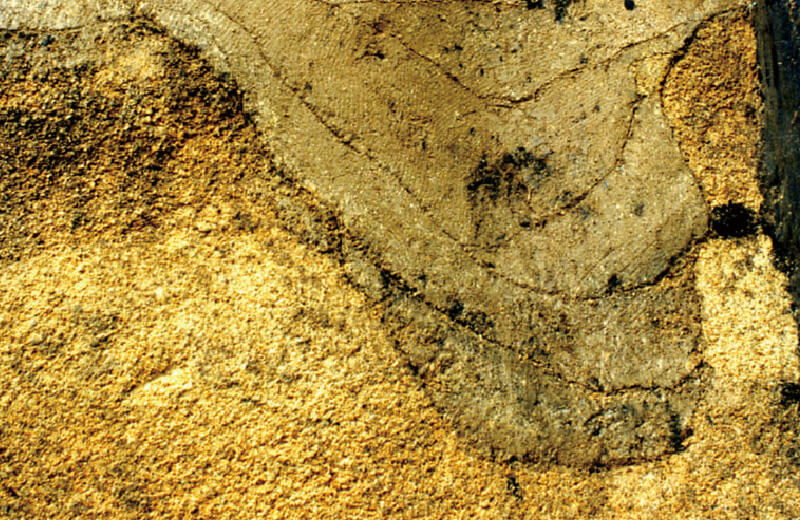 Pitfalls of Tobiyama
A pitfall made approximately 30,000 years ago from now.Discovered during an investigation of Tobiyama Castle Site located on a terrace of the east side of the Kinu-gawa River.It is thought to be a pitfall which the paleolithic people dug to catch game with.
From Monzen-machi to Castle town
A view of Utsunomiya from the sky shows that Futaarayama-jinja Shrine is located at the end point of a hill stretching from the northern mountainous districts, and that the city center area develops around the shrine.Other than the military commanders such as MINAMOTO no Yoshiie, etc. having prayed at this Shinto shrine in the Heian era, many people gathered to expect a miracle power of the shrine, and a town came to be founded in front of the shrine gate.The Utsunomiya clan, who became a feudal lord serving also as Shinto priesthood, sets up their houses in the south side of the shrine, and the area gradually develops into a form of a castle town.In the Edo era, the Nikko-kaido Road and Oshu-kaido Road are maintained surrounding Utsunomiya-jo Castle, and many people come and go including the shoguns for their Nikko Shasan or Nikko-visits. As a result, Utsunomiya is greatly developed to a commercial town as well where goods and information are coming together.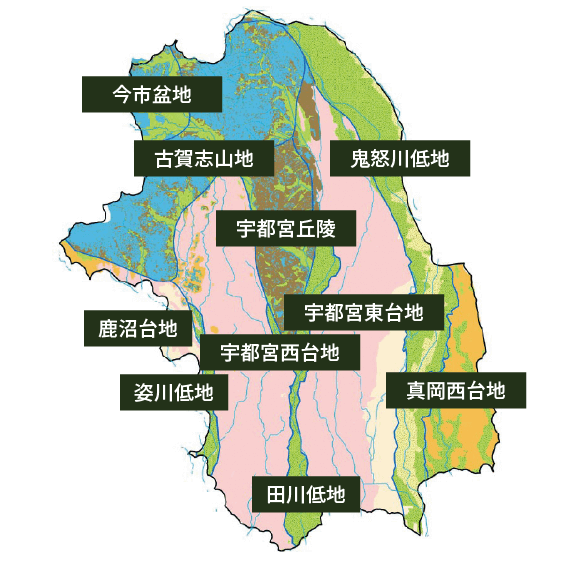 The landscape of Utsunomiya
The central city area is formed at the end point of the Utsunomiya hill stretching from Mount Kogashi district which is located in the north.3 rivers of Kinu-gawa River, Tagawa River, Sugata-gawa River flow through the city, and a stable plateau is developed in between.
North Kanto's greatest city Utsunomiya
Furthermore, when Utsunomiya became the prefectural capital in the modern times, more people came to get settled, and the city plays a central role of politics and economics, holding a population of approximately 520,000 now.In this way, people gathered in Utsunomiya from the old days, considering it as "a town easy and nice to live" in peace, which is blessed with aquatic resources and few natural disasters.