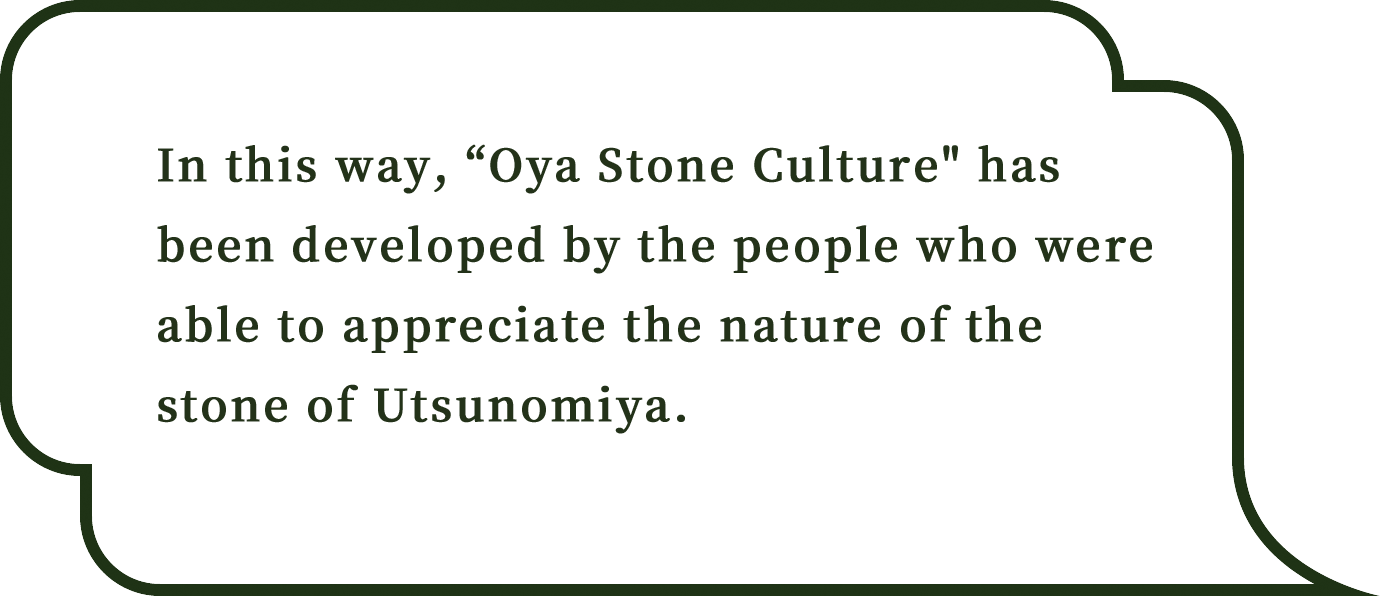 Encounter with Oya stone
Oya stone of tuff, formed by eruption of submarine volcano approximately 15 million years ago, is familiar to people of Utsunomiya for a long time who can feel closer to it. The local people found a unique nature of the stone and used it as a material stone to make a stove in a pit dwelling and a horizontal stone chamber. In addition, they carved an image of Magaibutsu, or Buddha, on an exposed rock face of ishiyama, or stony mountain, to wish for tranquility of people.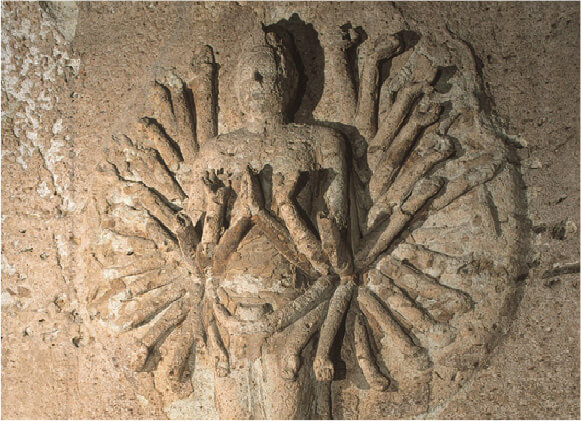 Oya Kannon (Oyaji Temple)
Magaibutsu, or Buddha which is said to be the oldest in Japan. (National Special Historic Site and Important Cultural Property) Senju-Kannon, or thousand-armed Kannon, the principal image of Oyaji Temple, engraved on stone face directly.Oyaji Temple is the 19th Fuda-sho of the Bando Sanjusankasho. Or the 19th temple where amulets are collected, out of the 33 holy pilgrimage places of Kannon in the eastern region.
Appearance of a huge underground space
Since the Edo era, Oya stone has been used as architectural materials to make roof or wall, etc. of buildings. With quarrying industry established in the Meiji era, development of transportation means such as Jinsha-kido (a railway system where men push a passage car or a freight car) and railways, etc., and mechanization of quarrying operation helped volume of the shipment increase drastically. Other than to Utsunomiya, it has been shipped to Tokyo and Yokohama in large quantity, and has served as foundation for development of a modernized city in Japan. It is the huge underground space that was brought about as a result like what can be seen in the Oya History Museum.
A town built with a dug-up stone
In Utsunomiya developed as a castle town and a monzen-machi, Oya stone has been used since the Edo era in various places such as a church and a temple, a mansion of wealthy merchants, a wall of private houses, a flower bed and a garden path which serve as oasis of people, a pavement of roads, as well as a stone wall of Futaarayama-jinja Shrine, etc."Oya stone culture" breathing in this Utsunomiya was designated as Japan Heritage in May, 2018.Well knowing the nature of Oya stone which is easy to be processed and superior in resistance to fire, people of Utsunomiya have manipulated it freely without being restricted to develop "Oya, Stone City."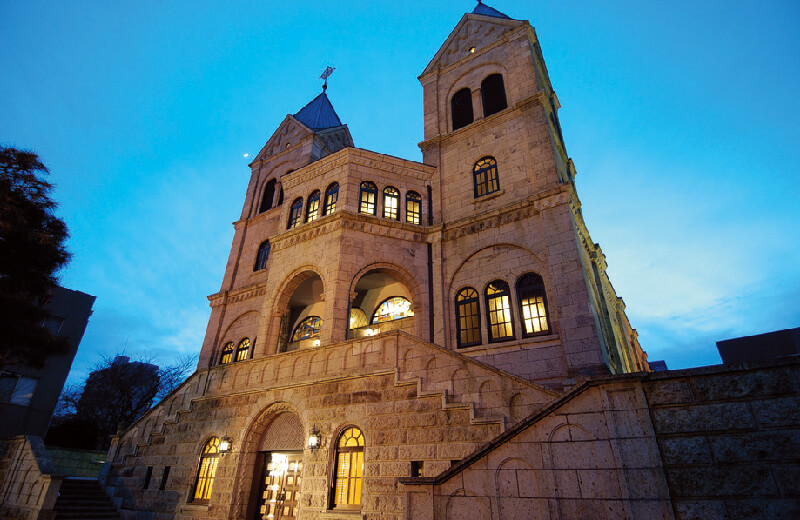 Matsugamine Catholic Church
This church has a twin-tower which is quite rare in Japan, and its Oya stone walls are decorated all over in Romanesque style. (Nationally Registered)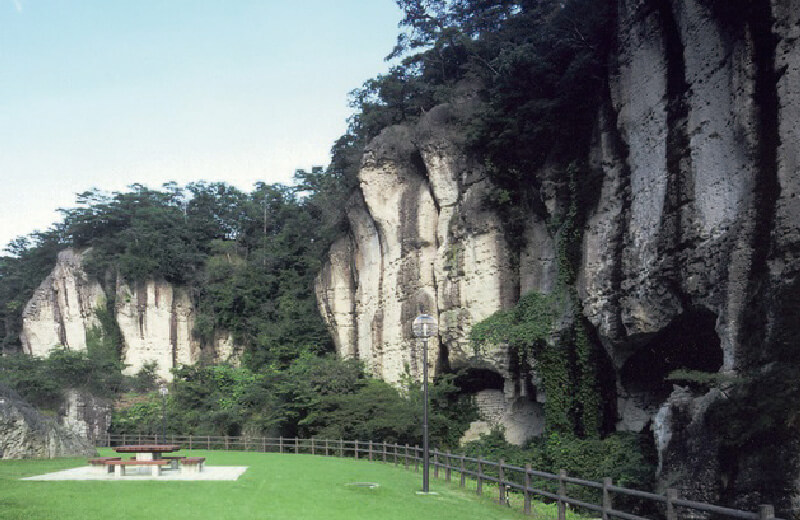 Mount Otome-yama
A range of the towering cliffs of Oya stone exposed along the Sugata-gawa River attracts people with its splendid contrast woven by a green color of the plants such as pine and ivy and a light gray color of the rock surfaces, and this unique scenery is called "An inland-Matsushima." (National Scenic Site)